Justine F
Product Designer | UX Designer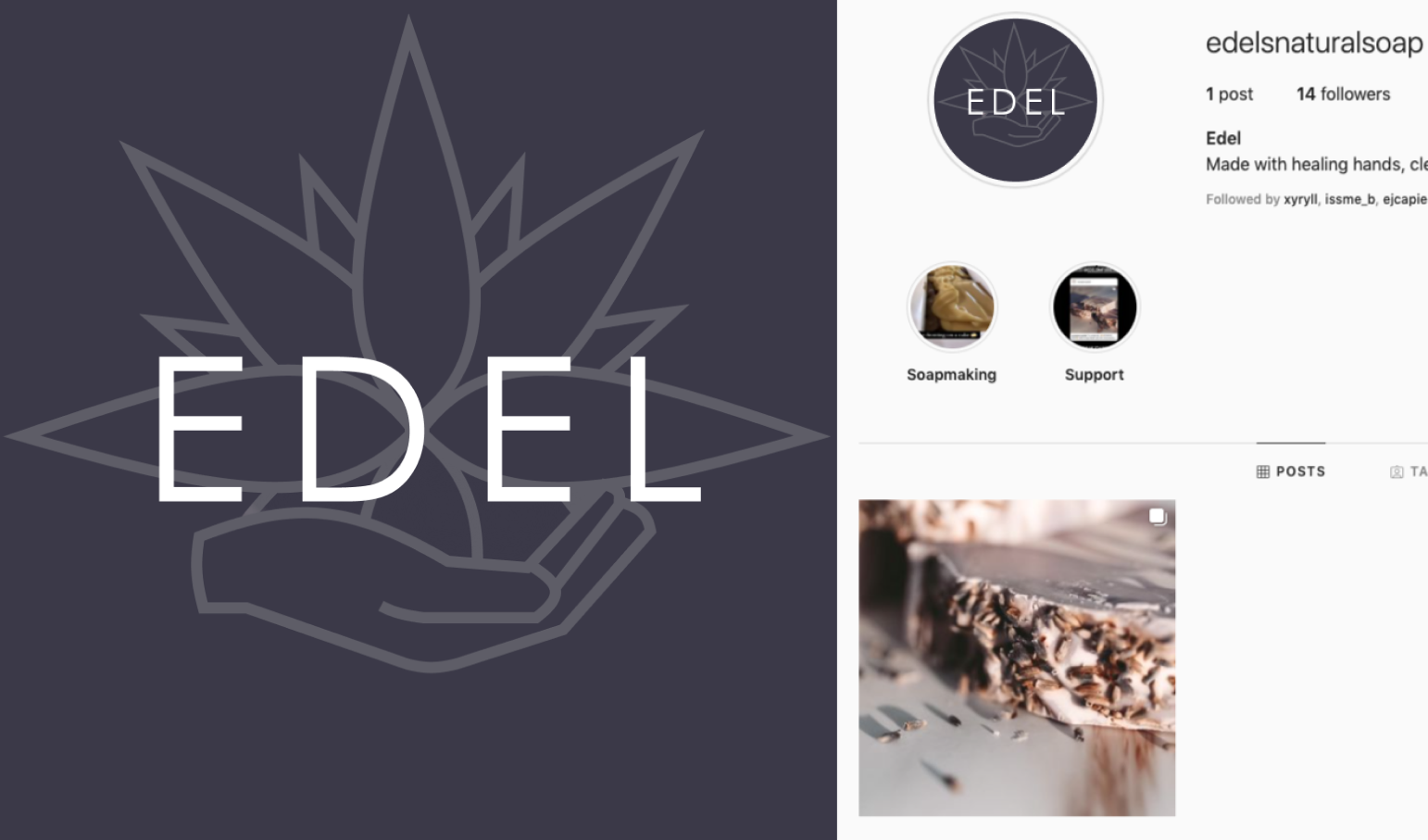 true to identity
My client, Edel, sells all natural soaps that include floral notes and herbs. She came about her products while going through trauma and healing. Making natural soaps helped her sensitive skin and was a coping mechanism while healing through her pain. She wanted to share her healing and her journey to harmony with her natural soaps.
research
The color palette style I wanted to execute was nature and earthy. One of the main ingredients in my client's soaps is lavender. Its has healing agents and through aromatics. I stuck to this color and decided that would be the image to for the logo. A lavender flower.
branding statement
"home. healing. harmony."