Justine F
Product Designer | UX Designer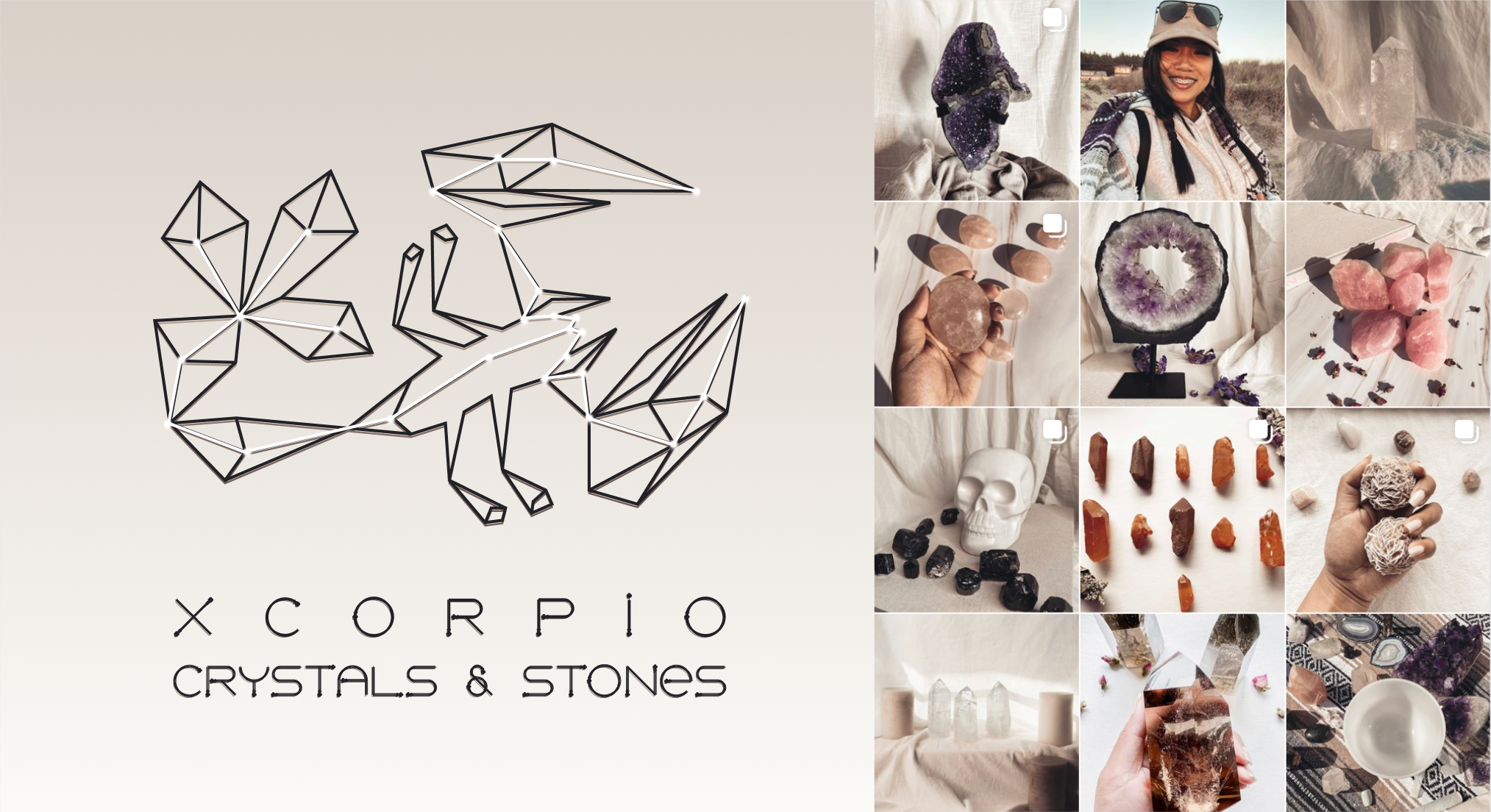 true to identity
My client, Xyryll, wanted a logo that represented her and services she offers. Her services she offers are crystals, stones, and sound therapy. I made her Scorpion logo into a crystal and with a Scorpio constellation. Other iterations were actual colors of real crystals like amethyst, citrine, and tourmaline. The font type is fun and celestial which is on brand for my client.
comparative research
My client's current Instagram page's current aesthetic is neutral and earthy. I wanted to stick to the theme when creating her logo, so I color matched with the neutral tones.
branding statement
"My nature is to nurture."