Justine F
Product Designer | UX Designer
shopping with intention
INFORMATION ARCHITECTURE WEB REDESIGN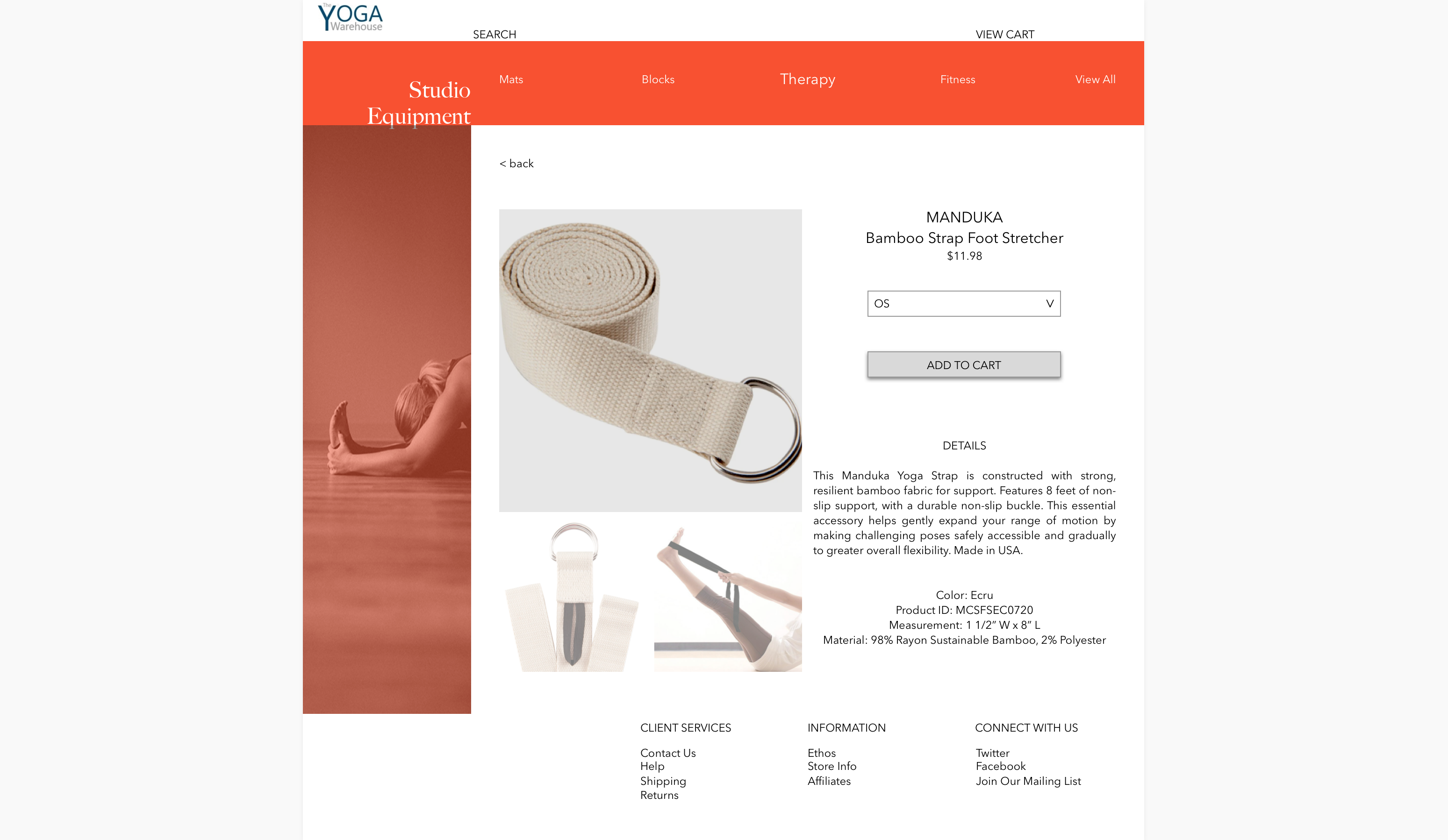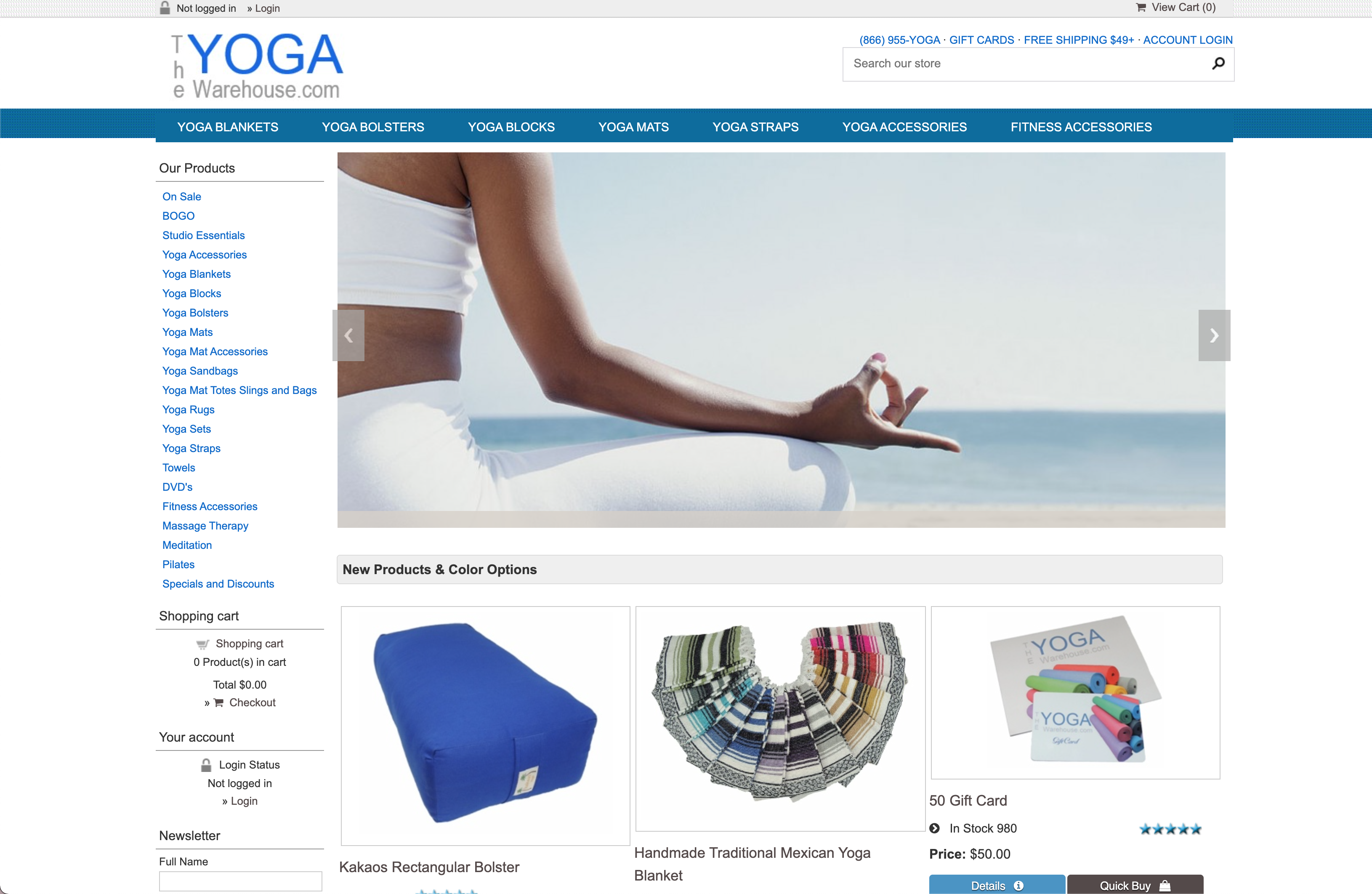 the yoga warehouse
At The Yoga Warehouse we only sell the yoga props and supplies you need for your studio, fitness center or for your personal yoga routine.

We invest the time and use our years of yoga experience to help you feel confident about the choices that you are making on the yoga products you or your students use everyday.

To keep up with the demand that our retail and wholesale customers have come to expect at The Yoga Warehouse, we have doubled our warehouse and shipping facility to compensate for the high demand for high quality affordable yoga props and supplies.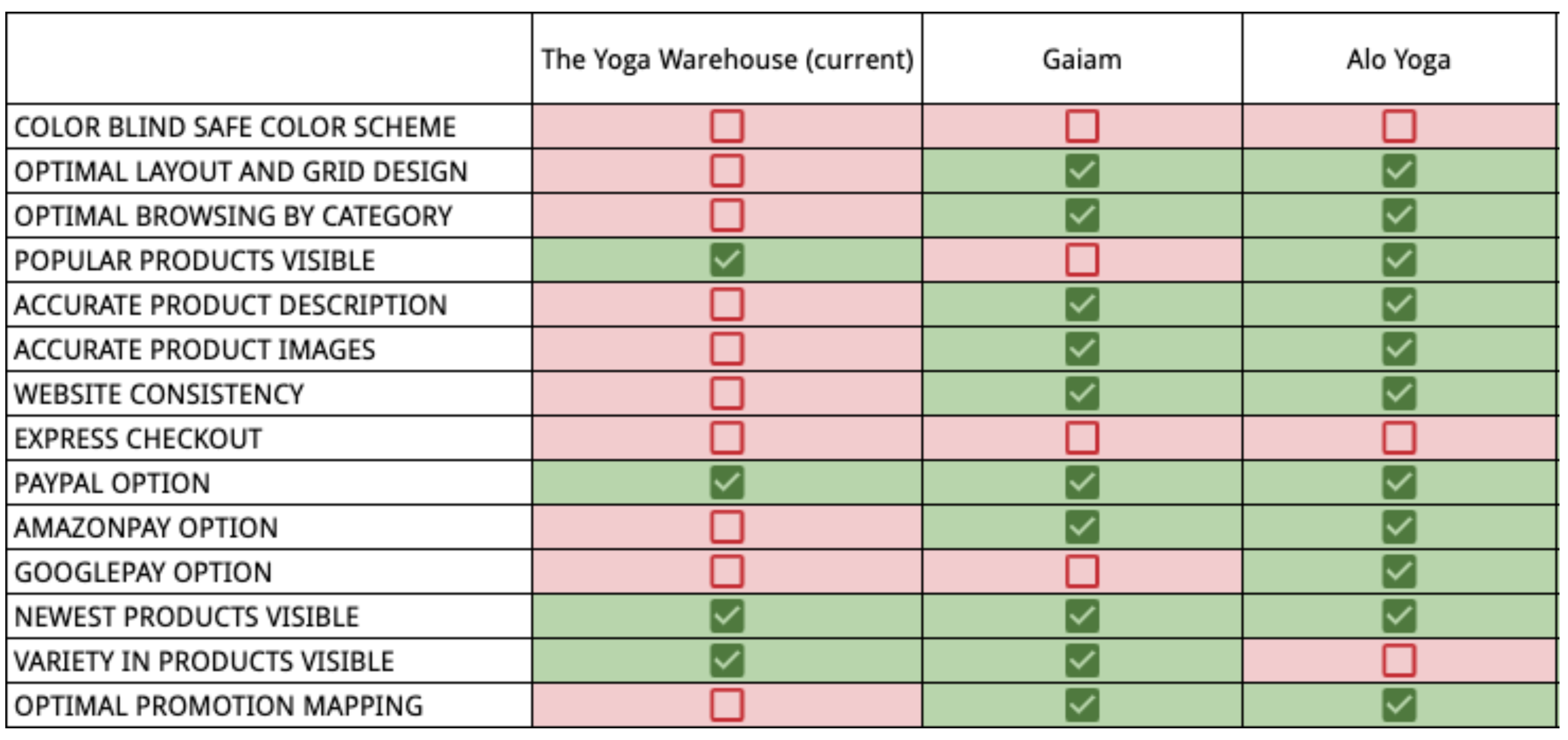 competitive analysis

My analysis of e-commerce competitors for yoga gear was on Gaiam.com and AloYoga.com
It was clear that the competitors' websites offered for site features for users that encouraged them to revisit and purchase items they wanted.
comparative analysis
This website noticeably has a variety of products at first glance, but there is redundancy, the color palette is underwhelming, and the product descriptions did not have enough detail.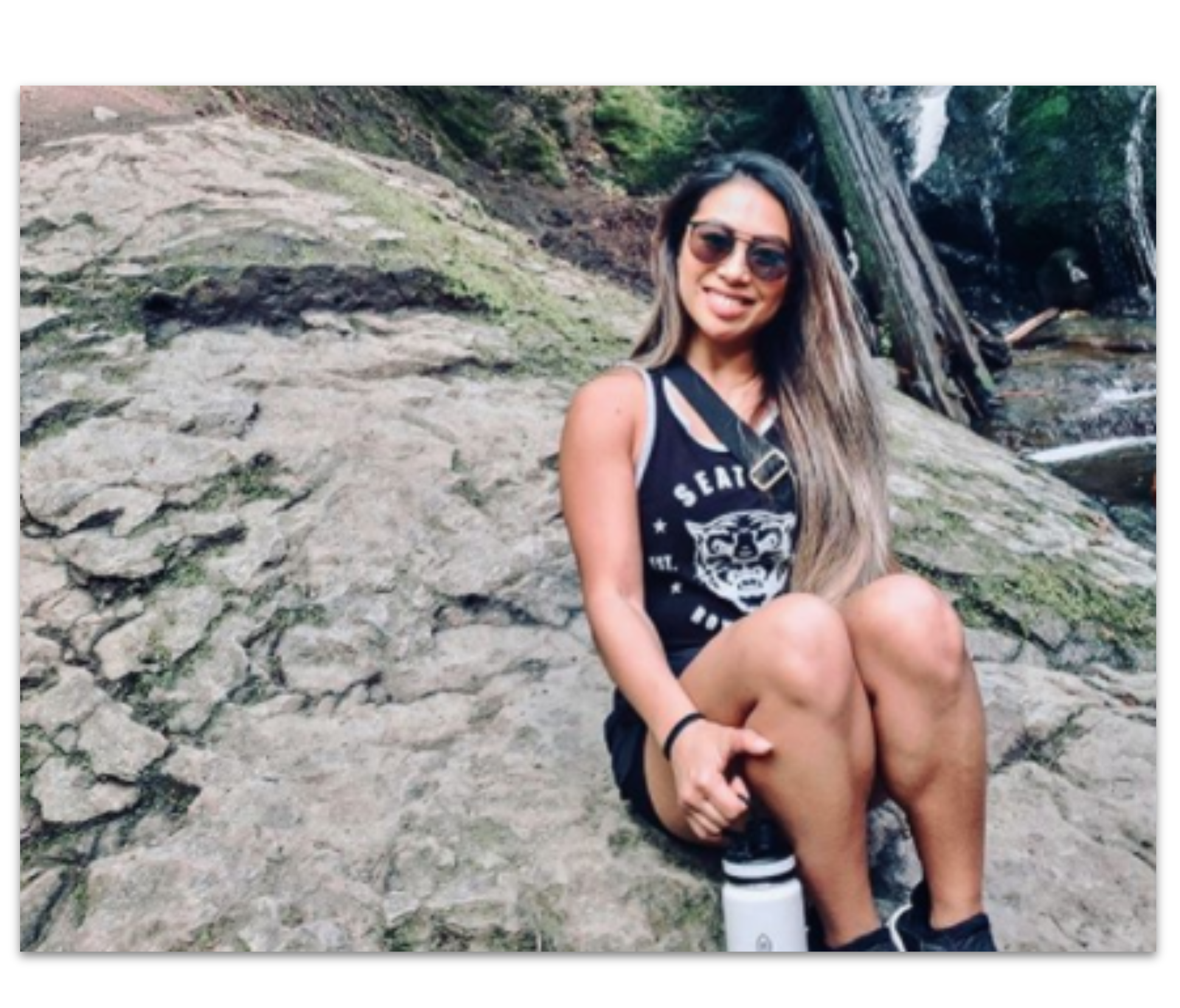 hey friends, its maria!
Maria is a self-employed Business Development Consultant for small restaurant business owners and is a stock trade hobbyist. Along with helping small businesses in the Seattle Metro area, her passion is fitness. She spends majority of her time outside of working on homeschooling and spending quality time with her daughter. Maria allots an hour in the morning and before bed for yoga and circuit training, for accountabiity and efficiency.

user journey

Maria wants to buy a foot massager for her next yoga class. This is a journey map of her shopping experience which makes her feel:
lost

confused

frustrated

worried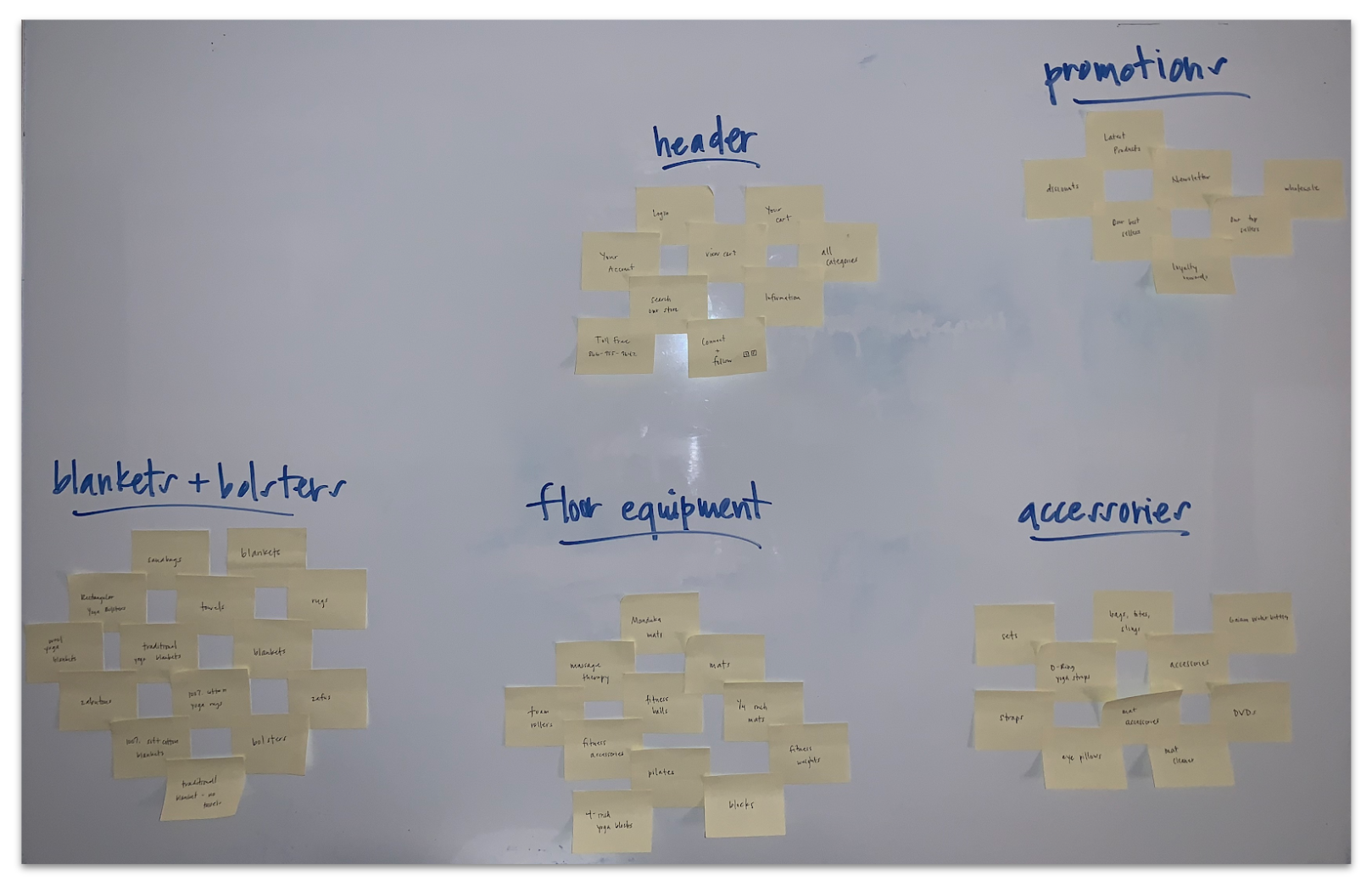 affinity mapping

Every text link and clickable image that was a category or item on the landing page on the website. There were a lot of repeats and some products were individual categories.
The following was grouped together based on the current emphasis of the products on the landing page and what was in proximity of each other:
Header

Promotions

Blankets & Bolsters

Floor Equipment

Accessories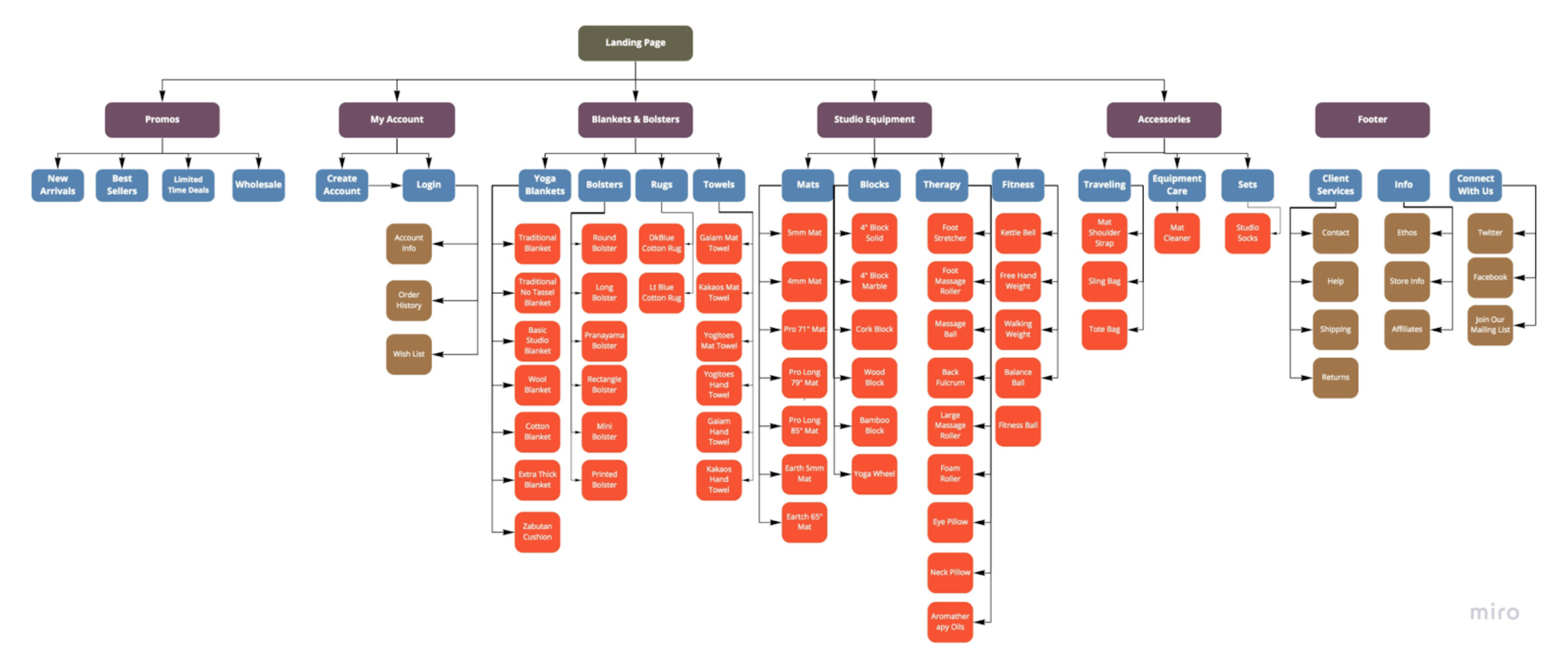 navigation site map

Since I was able to redefine the categories from affinity mapping, I was able to elaborate on the navigation site map improvement and intuitively place products in the right categories.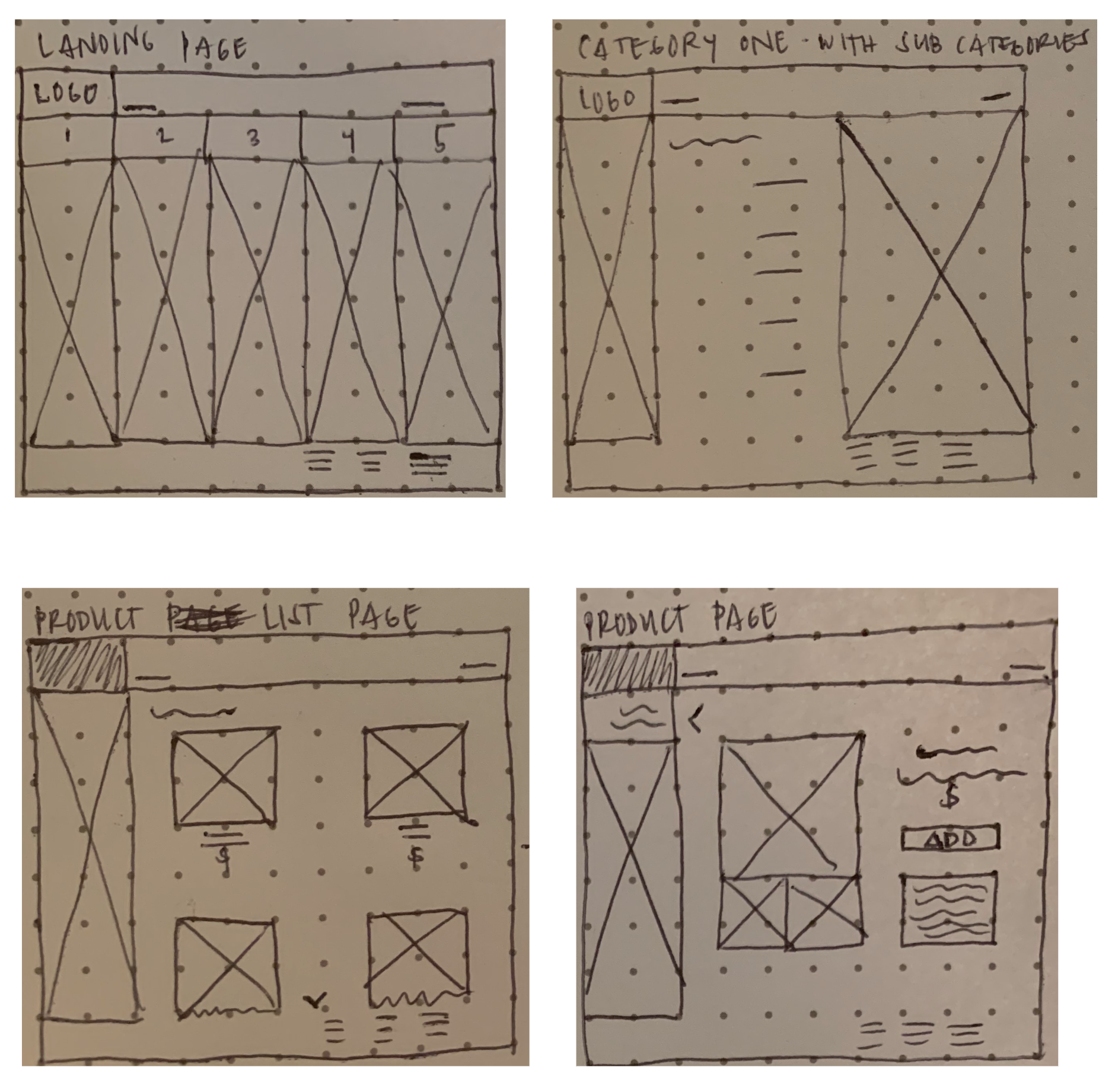 sketches
Since we knew the landing page was busy and we wanted to visually make it more appealing and easy to navigate for the user, I sketched the landing page out with big images of products.
I also wanted to create a simpler product page with multiple images and a layout for product descriptions to be easy to read for the user.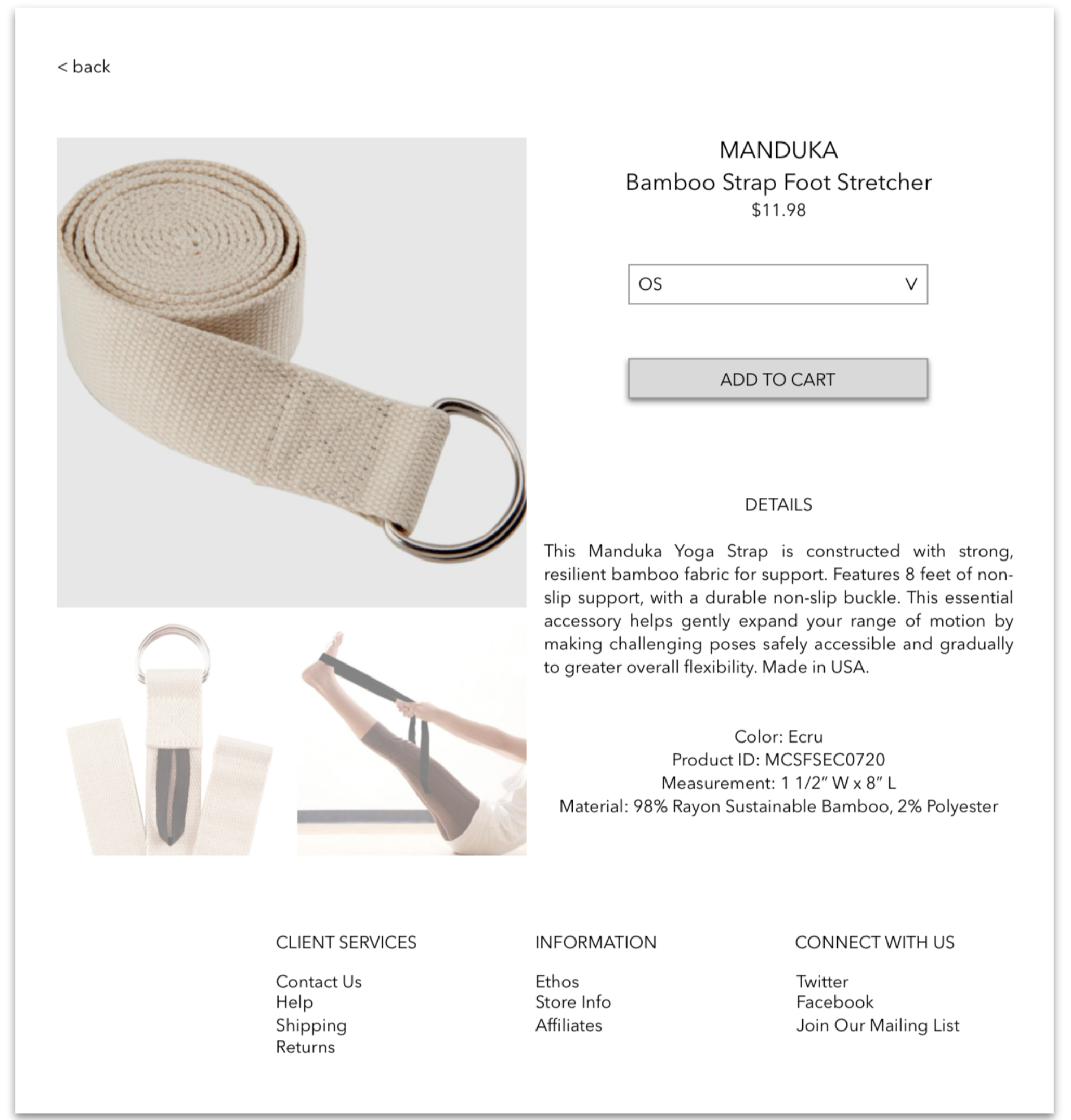 improved product page

We introduced the following features to improve the online shopping experience for the user:
multiple, detailed product photos

product details are clear and concise

removed unnecessary ads and promotions

CTA button easy to find when adding to cart

usability testing
Users were asked to shop for the same items that were searched for on the previous website and mentioned:
it was easy to navigate and find what they wanted

they were likely to revisit