Justine F
Product Designer | UX Designer
educating the youth
RESPONSIVE IA WEB REDESIGN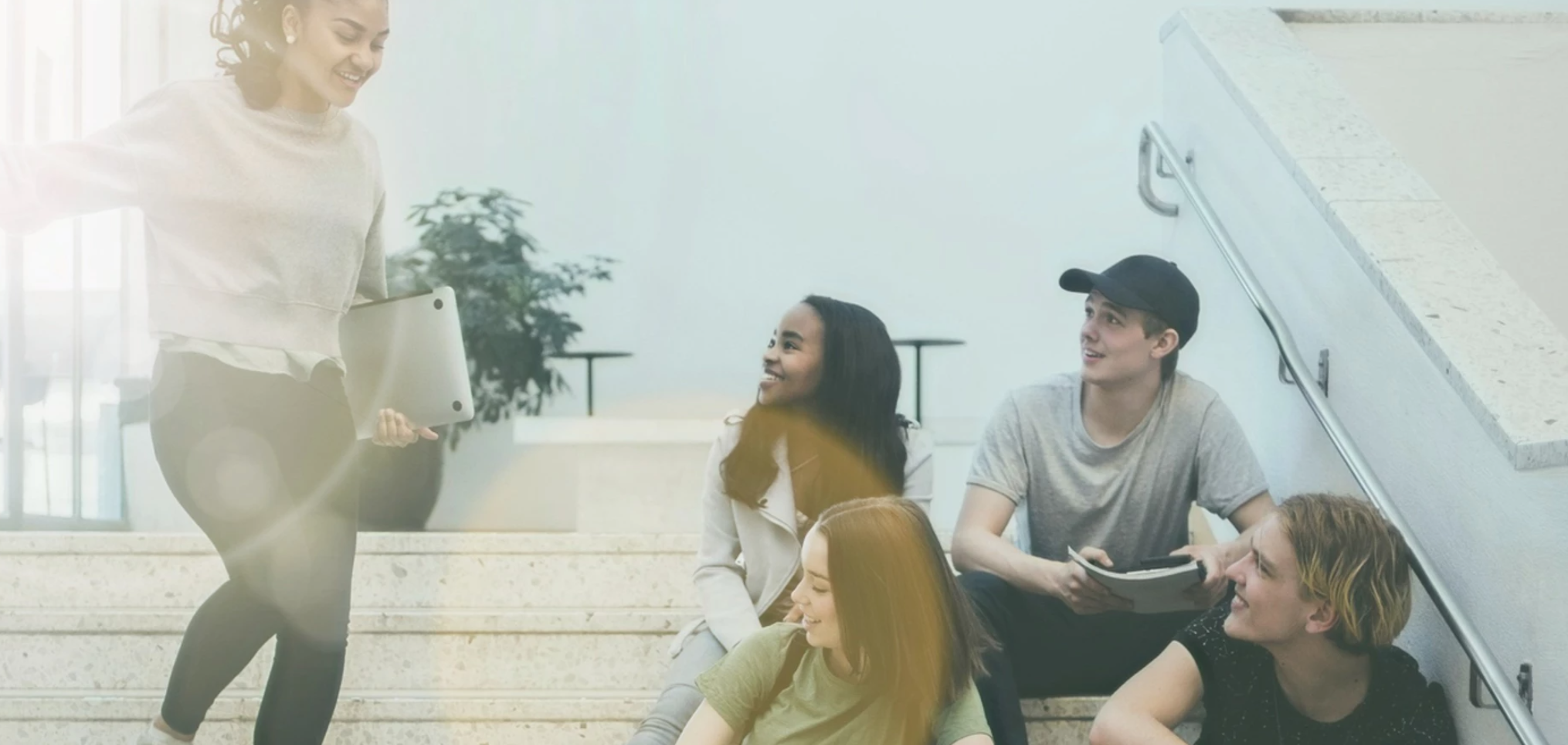 educational enrichment foundation
Providing resources to expand and enrich student learning in the Tucson Unified School District.

We have a long-standing history of providing resources which help TUSD students focus on learning and engaging in school. Through individual and corporate donations, grants, and community support, EEF has built a solid foundation of support for our programs.
Services:
-Awards: for teachers and students
-Events
-Classroom grants
-Scholarships
-Projects: applications for classrooms and schools
-Basic Needs programs: resources for students by application, yearly events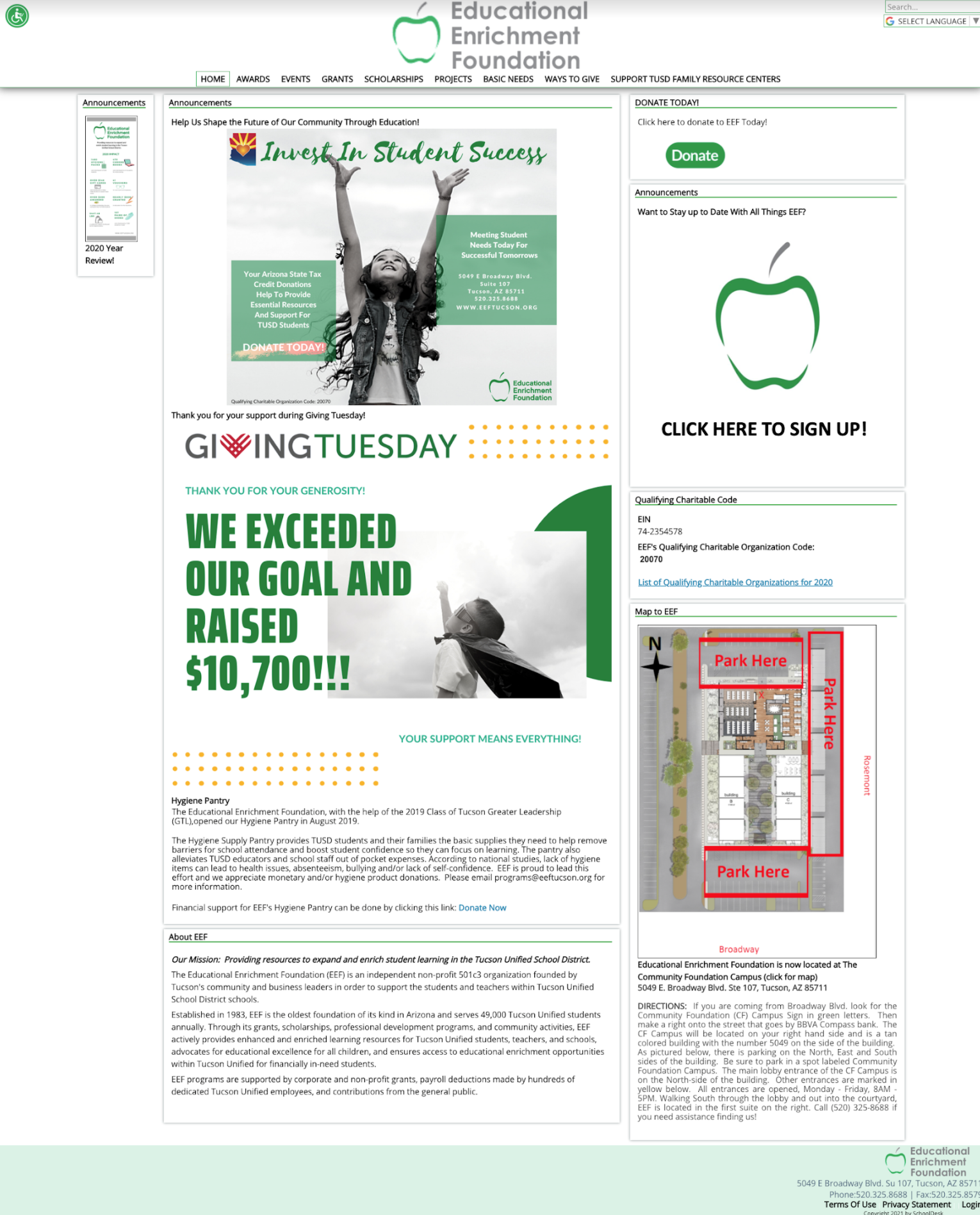 comparative analysis
We did an immediate observation of the landing page and concluded the following:
design systems

CTA buttons

information architecture
We felt the design system in place was outdated and could use improvement to be more welcoming, the placement of the CTA buttons could be strategically placed, and the information architecture was cluttered and could use prioritization. We wanted to conduct user research and do usability interviews to see how users felt about the landing page and to get further data on their experience.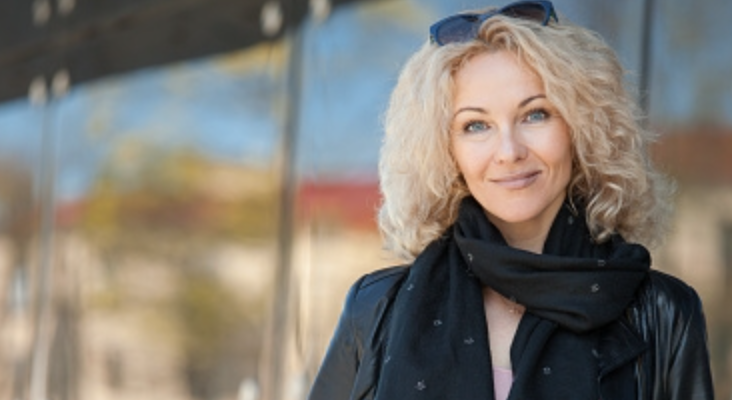 hey friends, its gretchen!
Gretchen is 56 years old and a Project Manager at Boeing. She lives in the Catalina Foot Hills in Tucson, AZ.
She loves taking relaxing vacations every quarter with her husband and family. She tries to travel internationally once a year.
Gretchen has a few grandkids she loves to spend time with.
She is extremely intentional about her decisions and the organizations she is involved in.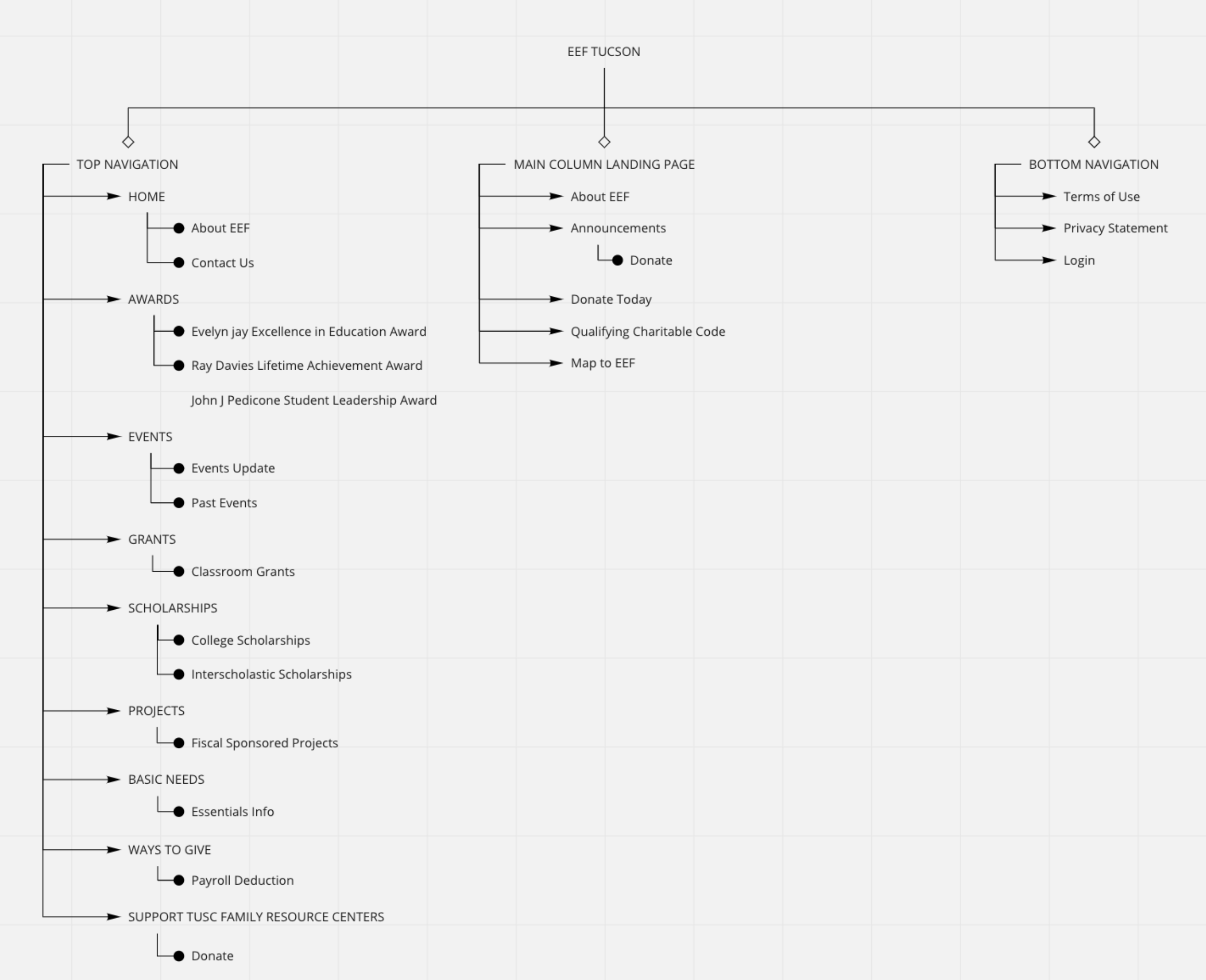 navigation site map
We knew we needed to improve the navigation site map and the information architecture because users were confused about how to navigate through the website. They wanted information about the organization to be easy to find so they could feel confident about donating.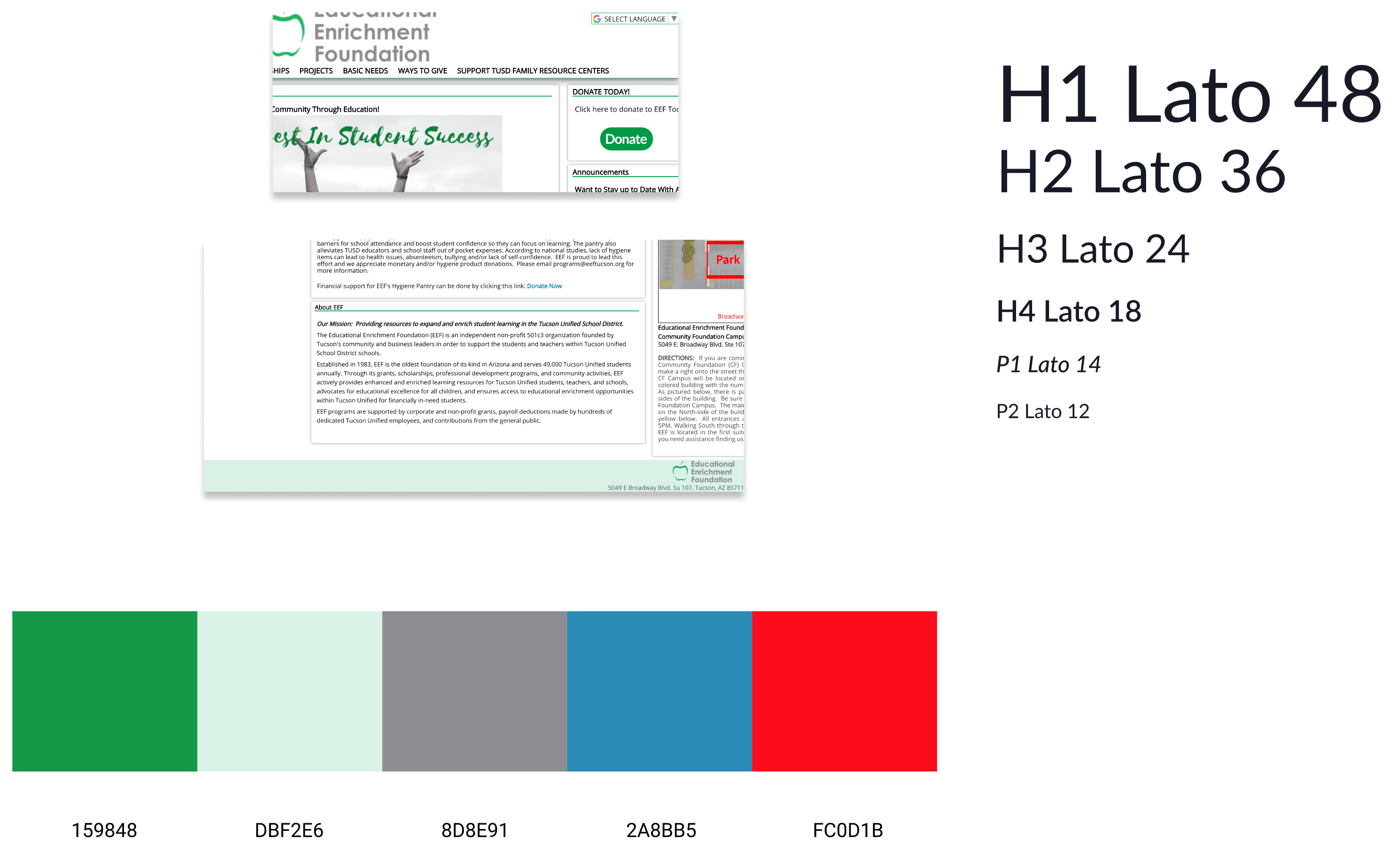 design layout
The original design layout of the website used very bold colors and and fonts that users felt was not welcoming or inviting.
The landing page had too much copy, making it task heavy for the user to learn about the organization. Users were discouraged to donate and did not feel inclined to learn more or donate seeing how much they had to read and what they were looking at.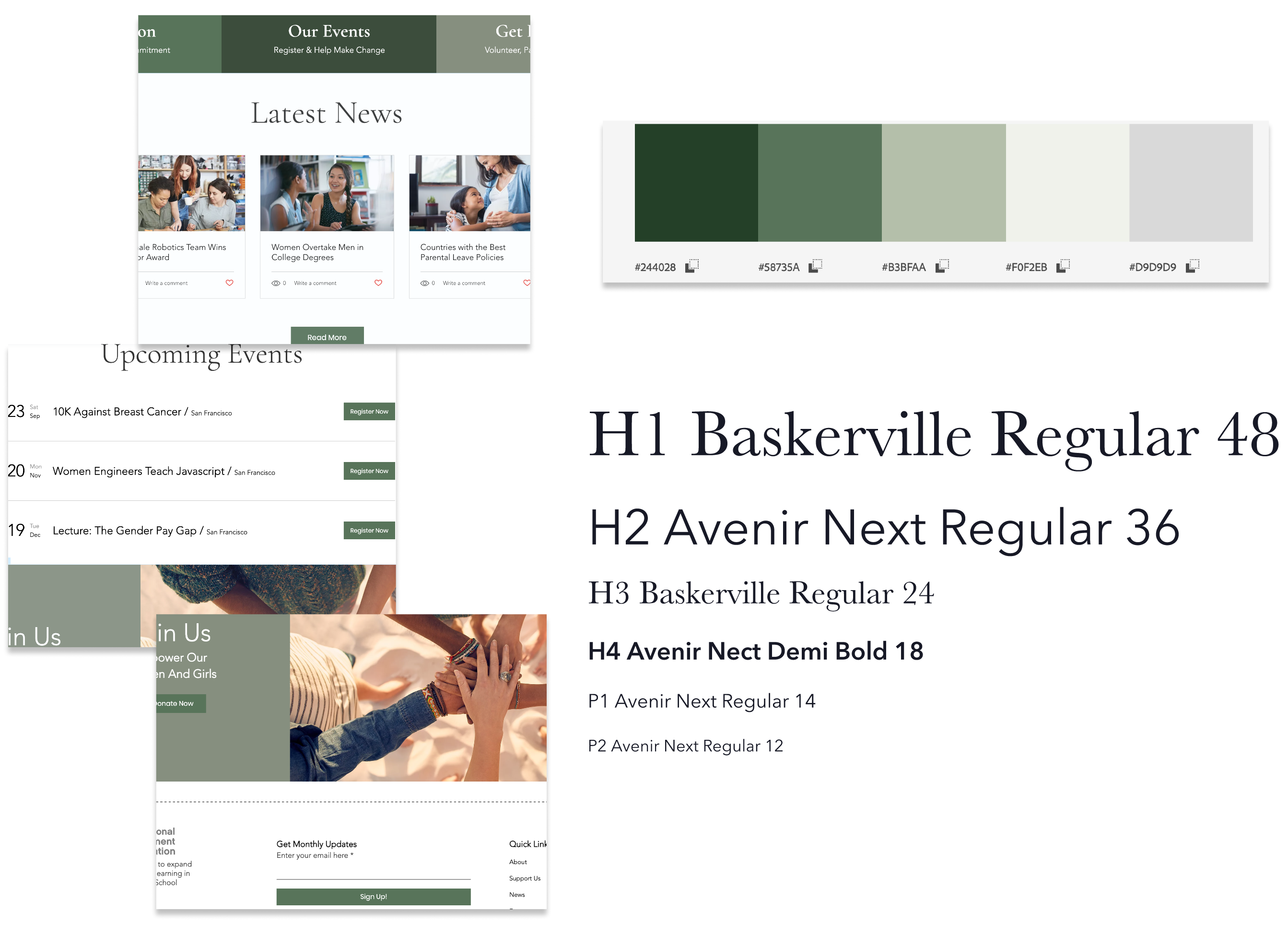 new design layout
We knew the users felt discouraged to donate to the organization and were not inclined to learn more from the original layout so we wanted to improve the design with more neutral, and inviting colors.
We used warmer tones of greens, and two different fonts that felt familiar, but easy to distinguish between headers and paragraphs.
We also wanted to incorporate more images on the landing page and through out the website from actual events and people involved in the organization.
live website
You can learn more about Educational Enrichment Foundation at eeftucson.org.